I Am Awesome
Legendary Hero
Request a Weapon/Armour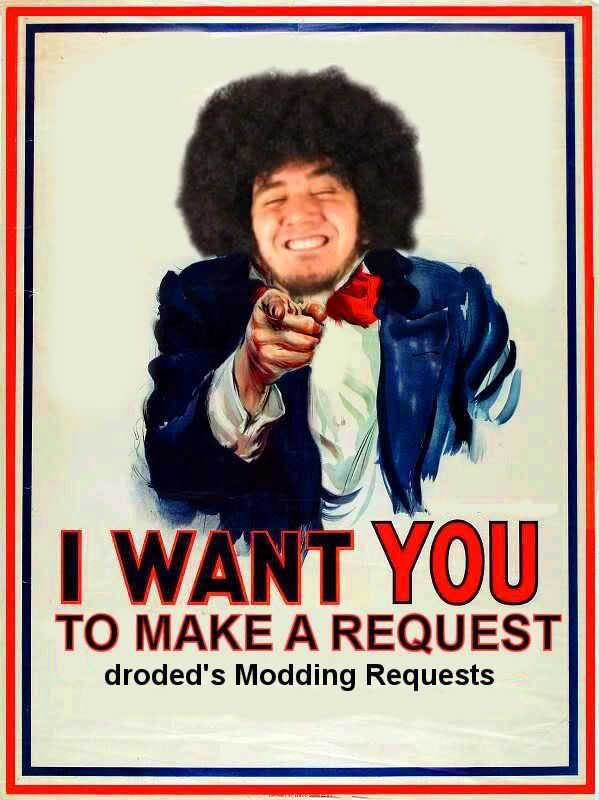 Feeling benevolent again, and the only way I can get better is with practice!
I can make weapons, but these will take ages so I would prefer it if you request me to retexture Armours or weapons.
If you need reference go to the Pimp Suit thread or the New Harbinger thread
Hopefully one day this will be as popular as Sephiroxas' Services!​
Requests so far:​
-droded's Pimp Suit:
Complete
Fable: The Lost Chapters Mod Scene: Finished Mods => Pimp Suit
-Link's Tunic for MattiFS:
Complete: